All our designs are hand-drawn, hand-cut, and hand-stained!
(*Our symbols are both Japanese (Kanji) & Chinese (traditional). Though pronounced differently, the meanings are the same as China originally introduced the written language to Japan)

Lamps
The most common statement we hear is: "Wow, these are larger than I thought!" Since our lamps are created within a 'section' or 'node' of the bamboo, they vary in height and range between 10"-15". Lamps are available in your choice of a Natural finish or two hand-stained colors: Burgundy or Dark Brown. Included is a twist off/on, super-bright, color-changing dual-L.E.D. light which utilizes an easily replaceable watch battery (CR2032).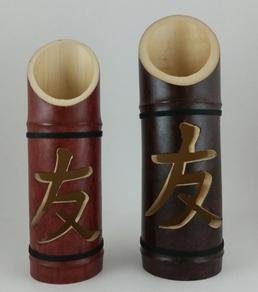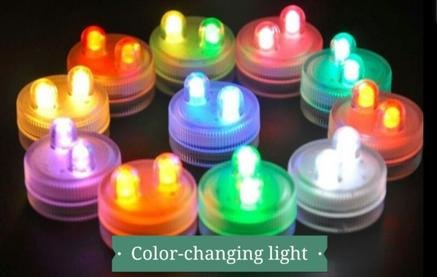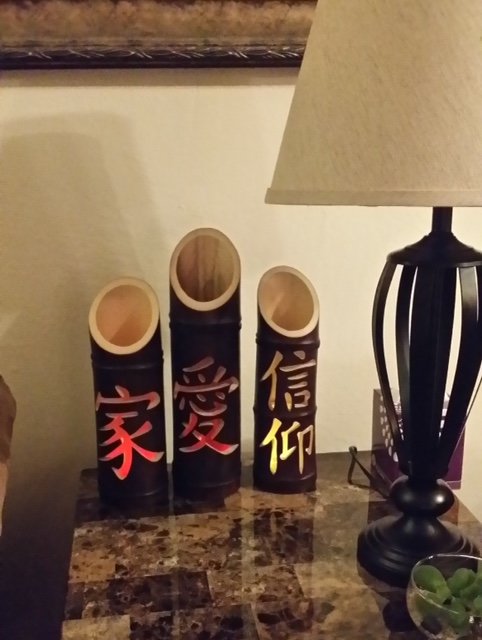 Our lighted Wall Displays hang easily and look wonderful in both daytime and night. They are available with the same options as our Tabletop Displays and includes a L.E.D. light which rests on the inside base of the display.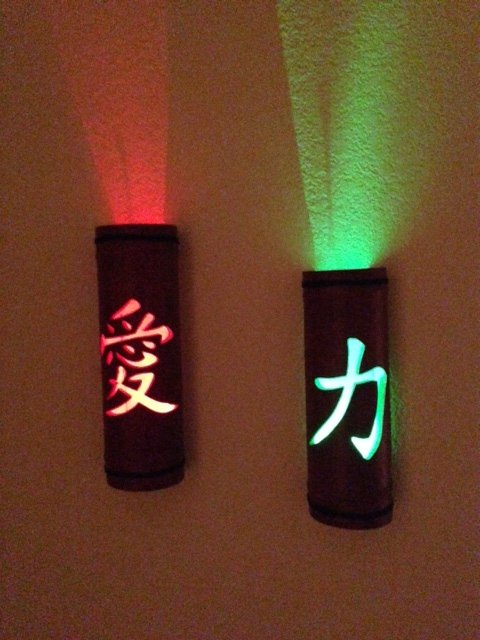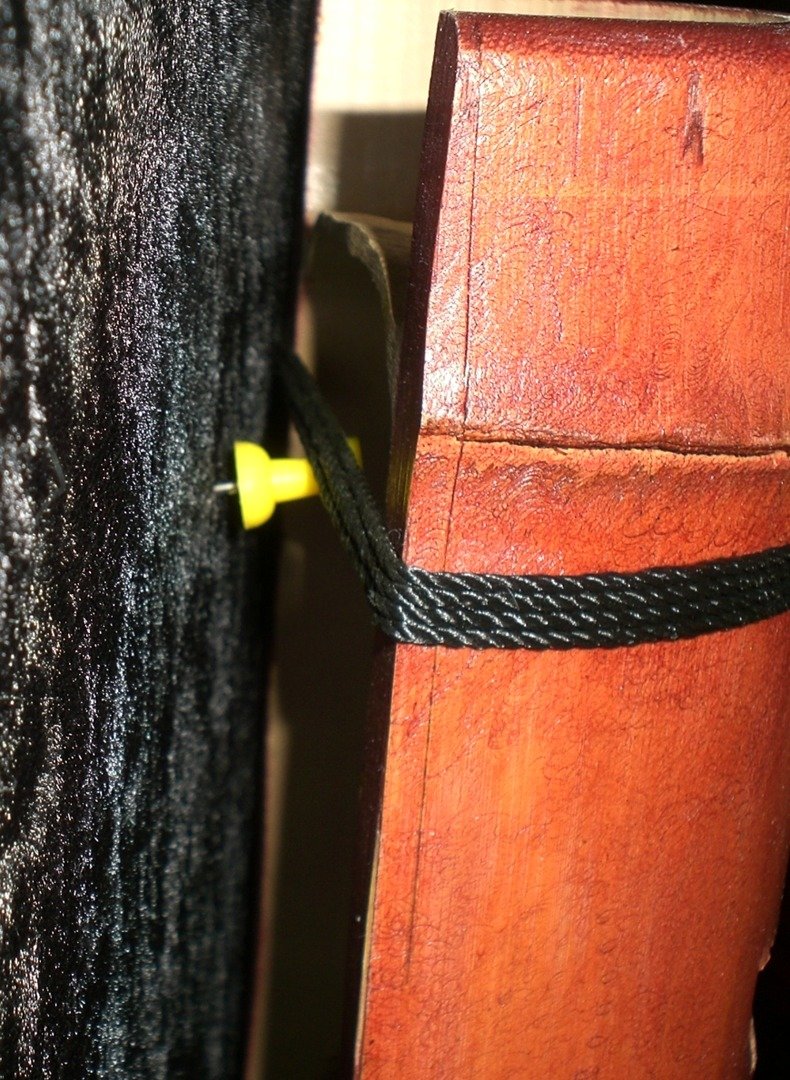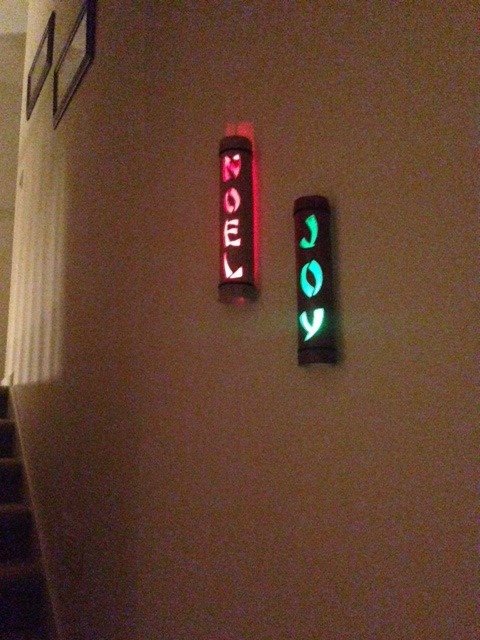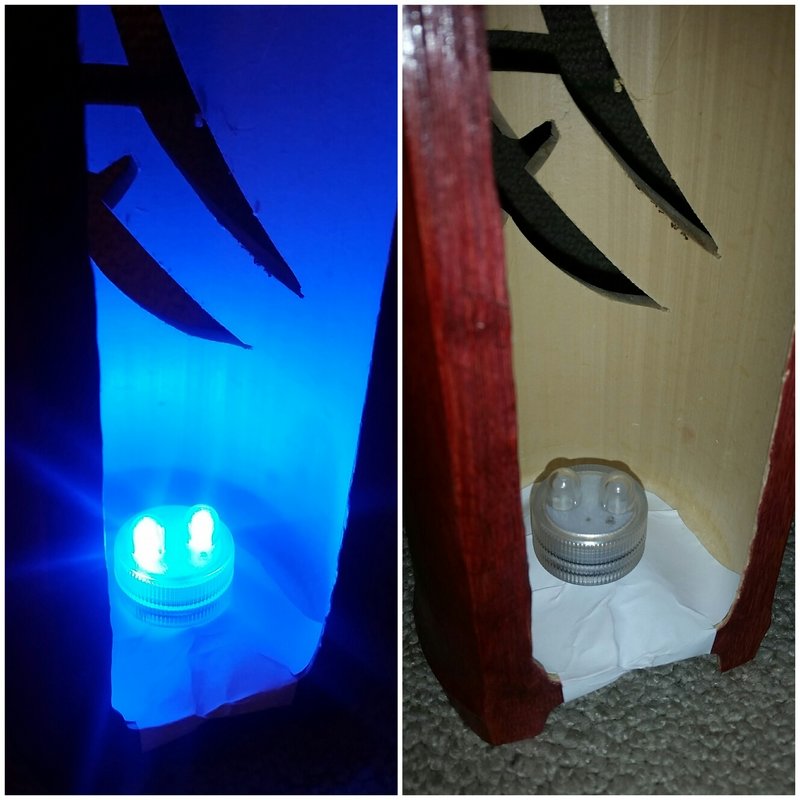 Every piece is inspired by the bamboo itself. Less than 1% of bamboo inventory is selected for this category. Each is one-of-a-kind and created
exclusively

by our founding artist who carefully examines every pole upon arrival. If a section is found which inspires a design, the piece is set aside. Many times, entire shipments pass through without a piece selected for this category. Next, the design is created around the natural characteristics of the bamboo, then hand-bound using traditional knots. In this way, the sword or flute can be displayed in harmony.