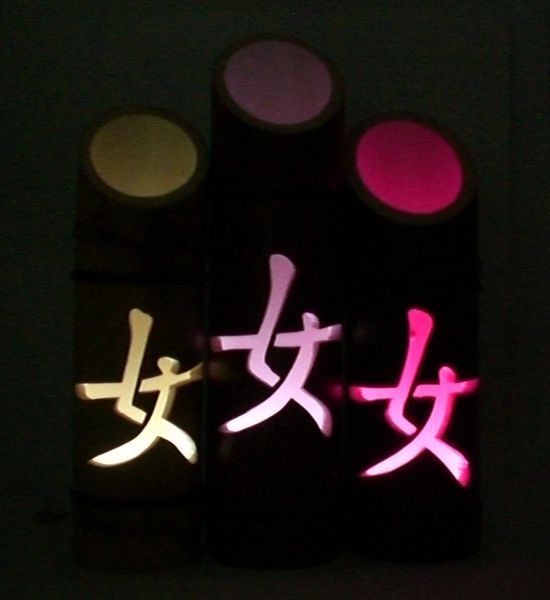 "Daughter" Symbol
Includes
Natural

finish.
Burgundy or Brown stained finishes (+$5.00)

-Super Bright Color-changing L.E.D. light included!
(Lights use common watch battery CR2032, available at most stores.)
Approximately 4" wide, and 10"-14" in height.
Since each product is 100% hand-crafted, item may vary slightly from picture.

*Note: This symbol literally means 'young lady'. The situation defines the type of 'young lady'. Example: If a mother gives it to her daughter, the symbol means daughter.


For more details, click the Product Details tab at the top of this page or click Here

(Price shown is per lamp)