Welcome To Bamboo Whisperer®
Bamboo Whisperer® delivers a unique approach to bamboo products. While production-line manufacturers focus only on the
quantity
of duplicate, machine-cut bamboo products, we offer
hand-crafted,

patented

designs, created around the bamboo's natural characteristics.
In this way, the harmony of the bamboo remains.

We have 100's of designs and are always adding to our online catalog. If you don't see a design you have in mind, email us using the Contact Us page!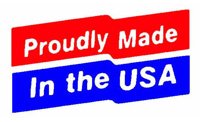 $5 Domestic Shipping - All The Time!
All lighted products include L.E.D. lights!

(SHOP ALL PRODUCTS closeup photo above courtesy of @Polymathically)